Building a Screen Industry in the Bay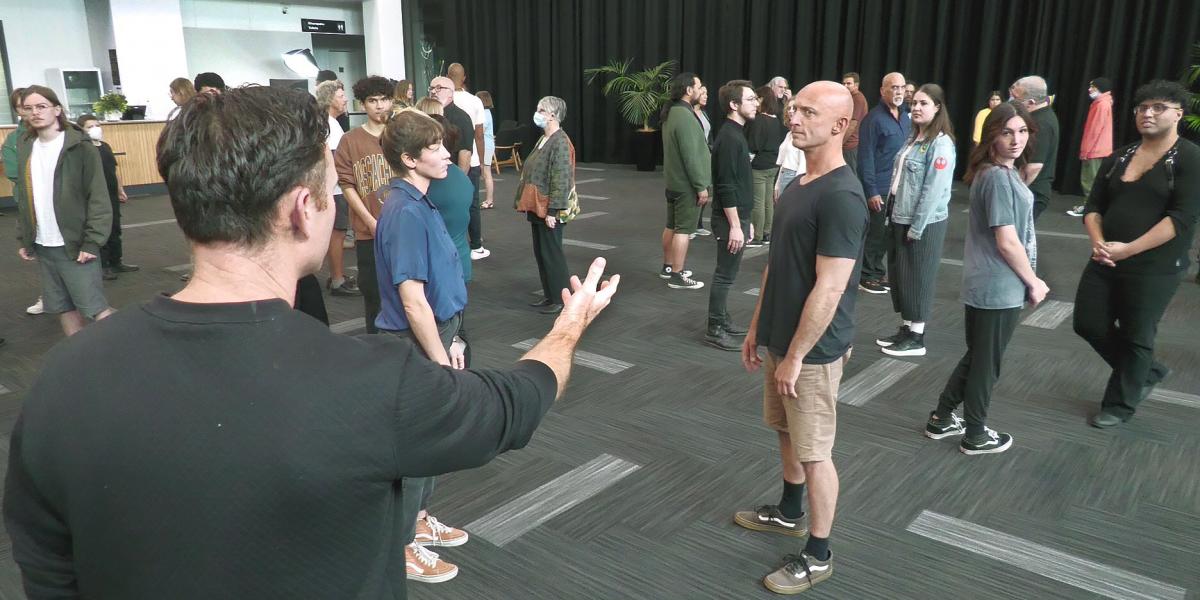 The Screen Industry has been growing Nationally and it is no different in the Bay. Eastern Screen Alliance has been working closely with No8 Studios to secure building two studios right here in our region. The introduction of a new industry into Hawke's Bay will support the economy and provide hundreds of jobs for locals. The film industry is unique in that it incorporates builders, caters, prop makers, runners, grips, administrators, photographers, hairdressers, make-up artists and so many other professions. As the film industry grows so will the opportunities for our people right here in Hawke's Bay.
The Eastern Screen Alliance through their Action April campaign have focused on building up and capturing our people who work in front of the camera and behind. The response to build this database has been overwhelming. With over 120 local and national actors putting themselves forward and 100 crew ranging from directors, grips, lighting specialists and directors of photography. These are currently being built into an accessible resource for international producers and filmmakers to utilise when they come to our shores.
Recently, a screen acting workshop was held at Toitoi Hawke's Bay Arts and Events Centre. Toitoi has been incredibly supportive of building up the infrastructure of performers here in the Bay. The workshop was hosted by the Eastern Screen Alliance and delivered by Daniel Betty (local actor and Community and Education manager at Toitoi) and Gilly Lawrence (Director of Photography and Lighting Specialist). The aim was to provide guidance and experience working on set as an actor. There were 50 local and national actors taking part and the final scene work created was exceptional. Daniel was able to guide the actors into making deeper connections to the text and live in the moment. Gilly discussed his process with the actors as he worked with Daniel to capture the action. Eastern Screen Alliance will be looking to deliver workshops for free to its community moving forward.
As the film industry grows here in Hawke's Bay the Eastern Screen Alliance will continue to build the infrastructure and develop its people. Currently we have Script Writing workshops happening every fortnight led by Kate Powis out of our regional libraries.  These are well attended, and we know starting to see short scripts being developed and filmed in our region. These workshops feed into the Screen Acting workshops as we cast local actors and provide opportunities for them to build their skills. Currently, we are in discussion with Miranda Harcourt to deliver an acting masterclass and Tom Burstyn a masterclass in camera. BY bringing in experts who work nationally and internationally builds our people and empowers them to thrive in the film industry.
Next year marks the 40th anniversary of 'Utu' a film shot here in Hawke's Bay by local legends Geoff Murphy and Bruno Lawrence. To celebrate Eastern Screen Alliance is building relationships to host a film festival to celebrate where we have come from, what we are doing and what influences us to be the best we can be. It is a chance to build local stories, celebrate 'Utu' and our indigenous stories, What national and international stories are being told.