TWITCH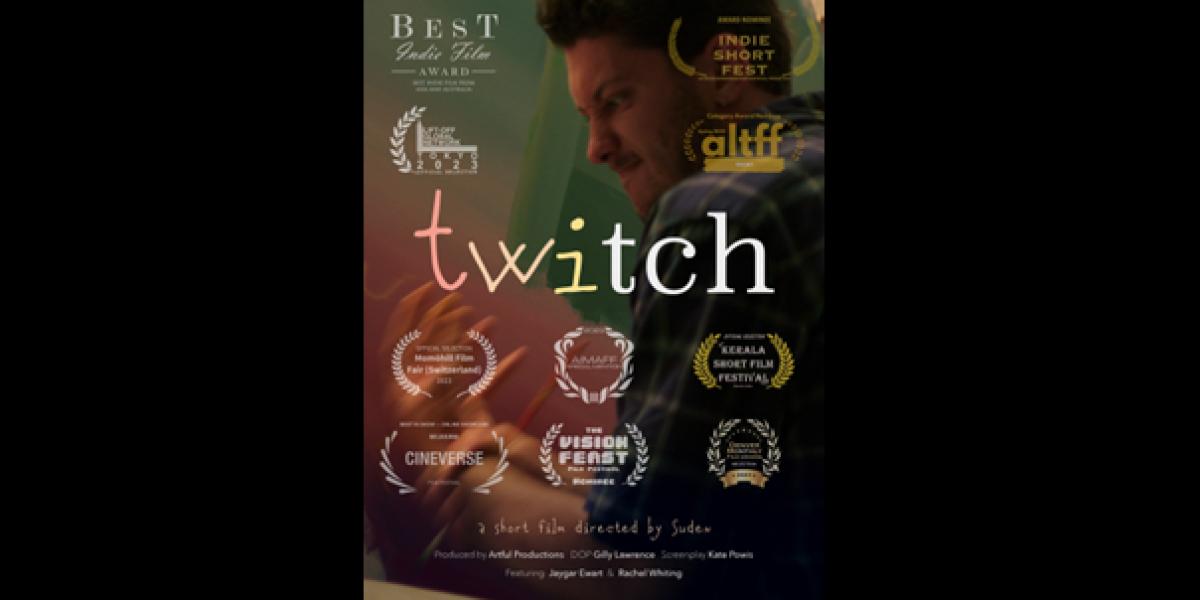 Local short film 'Twitch' recently received another film festival nomination, making the total of ten laurels an impressive display. Producers Patrick Sherratt and Warren Buckland of Artful Productions say the cast and crew should be proud of their achievement.
Directed by Suden, written by Kate Powis, and cinematographed by Gilly Lawrence, 'Twitch' is a fiction about an emerging artist who strives to gain recognition while secretly battling to tame his rogue left hand which won't stop painting masterpieces. It's an independent production with the collaboration of local artists and filmmakers.
The film is being shown internationally in an array of festivals, and is up against some great competition to take out awards. This will really help lay the foundation for the full feature film 'Twisted Palette' to be produced in Hawke's Bay.